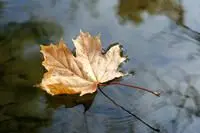 Providing Faith-Based Counseling and Spiritual Direction for Individuals.
Areas of Specialty Include:
EMDR - Specialized Trauma Treatment

Familial, Societal, and/or Spiritual Abuse for LGBTQIA+

Deconstruction/Reconstruction of Faith Crisis

Spiritual Abuse

ACOA - Adult Child of Alcoholics

Bipolar

Narcissistic and other Abusive Relationships

DWI Assessments

Drug/Alcohol Assessments

DOT Assessments
I work with a wide range of emotional, spiritual and behavioral issues providing niche' services for individuals. You are welcome to schedule an appointment with me at my West Henrietta location in the East River Professional Park.

Assessment Services Include:
Drug and Alcohol Assessments

Department of Transportation SAP Drug and Alcohol Assessments

OASAS Certified DWI Assessments